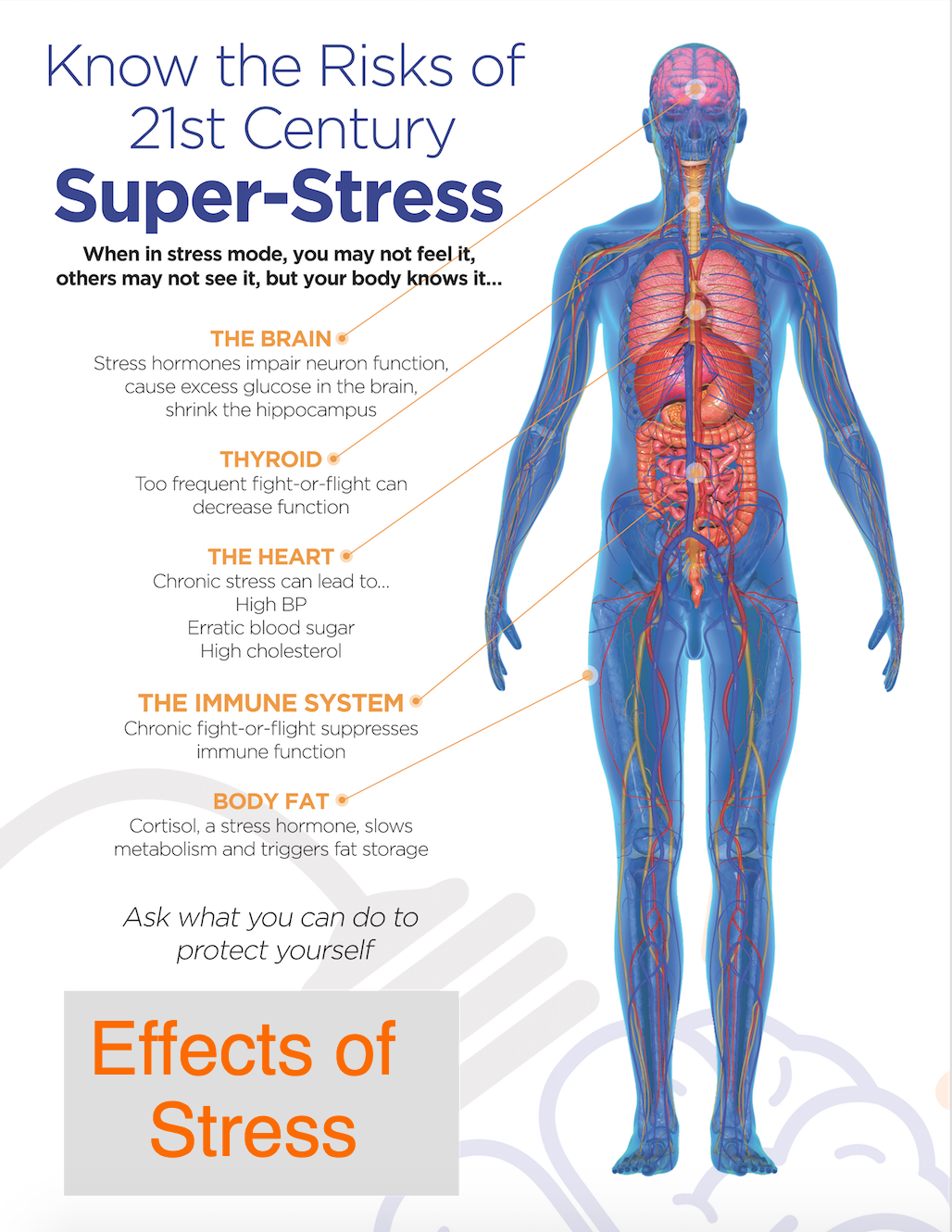 Current medical research is now claiming that 90% of all Illnesses are the result of a lack of the body's ability to reestablish normal balance, it only makes sense that we learn what must be done to bring the body back into healthy responses. Taking medications only treat the symptoms and can cause more serious complications due to side affects and not treating the cause!
​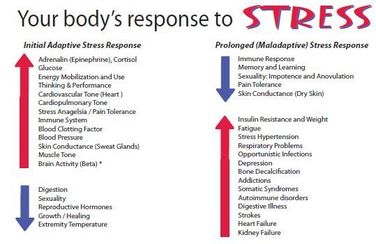 Stress can cause a variety of health problems besides heart attacks and sleeplessness. The left hand side of the chart describes how your body reacts to a short term stressful situation. The body releases adrenalin, the heart rate increases as does the blood pressure. Hands or feet may sweat, poor digestion or elimination and difficulty focusing can be the result. Plus, this can contribute to women's health issues like infertility.

The right hand column describes what can happen when you experiences LONG TERM stress. Memory and learning gets impacted, you might feel more sensitive to pain and find that you get sick more often. It's also not unusual to feel exhausted and an experience serious health crises.


---
At mBody Health, during your initial consultation, we will measure how your body responds to stressors like a math challenge and emotional challenges (specific sounds like dentist drill) and how you are able to "reboot" after the stressor. We will also evaluate if you can use biofeedback to make the subtle changes necessary to keep your nervous system working optimally. With this information, we can provide recommendations for optimal results! We measure your nervous system using a painless procedure called the Stress Response Evaluation. For more information, click
here
.