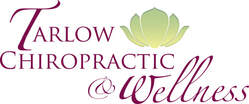 In today's day and age it seems people are confused about which provider to go to when they have an injury or health concern. Medicine has become specialized where they focus on specific "parts" rather than taking a whole picture perspective.
Tarlow Chiropractic & Wellness is committed to providing solutions to address your unique needs by looking at entire person. It's not unusual We provide
Chiropractic
care,
Brain Health/Light & Sound Therapy
, and
Weight Loss Programs
. We support clients in Phoenixville and King of Prussia.
If you're looking to improve your overall health, we can help you attain your everyday wellness goals! Whether you are experiencing lower back or neck pain, headaches, muscular pain, poor digestion, hormonal imbalance, fatigue or an inability to lose weight, we work with you to provide relief and results. If you are pregnant or planning to conceive, we also provide services to guide you to a healthy pregnancy.
You may be searching for pain relief after an accident, experiencing an injury, or if you suffer from a specific condition like a spinal condition or an autoimmune problem. Visit our
testimonials page
to find out what our patients are saying about how Chiropractic, Enhanced Meditation/Brain Health and Nutritional Support directed by Dr Tarlow has changed their lives.
During your first visit to Tarlow Chiropractic & Wellness, Dr. Tarlow will give you an evaluation to see if our solutions are a good fit to address your needs. If there is a good fit, Dr Tarlow can customize a care plan to recover your health, improve brain health, resolve your pain, and help you meet your health goals.
If you have not been to a chiropractor before and want more information, feel free to explore our website. There is information available for you to make an informed decision. You can find us on
Facebook
where we post health information, specials and office news daily. We also have a
Google+ page
. If you are ready to have your individual concerns and questions answered, please
Email Us
.
---
Testimonials
| | | |
| --- | --- | --- |
| | "I am a first time mom who was suffering with sleep problems, anxiety, depression, migraines, insomnia and PMDD for most of my adult life. Prior treatments of medications never helped, and some made the problems worse. I sought out Dr. Tarlow initially for acute neck and upper back pain. She suggested that my pain might be due to chronic high stress levels & offered solutions to relieve these problems. ~ Amy B | |
​Email for appointment.