Healthy Women
As women, we can experience a variety of health-related problems beginning with menstrual cramps, migraines associated with menses and PMS. Maybe there are emotional eating problems or auto-immune disorders or generalized pain. Some of us experience depression, anxiety and even PPD.
What do these all have in common? They are either caused by stress or exacerbated by stress.
By understanding how your body reacts to stress, we can provide a game plan for you to help your body handle stress well so that you can allow your body to work as it should. This will allow you to heal from the inside-out rather than using medications that only provide symptomatic relief and can cause worse problems!
If you are committed to real change and true health, then send us an
email
so we can start you on your journey to great health!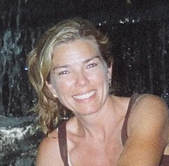 I first met Dr. Nancy when I went to her for chiropractic care and she exceeded expectations by helping us to address and discuss a variety of health issues and resolutions. She always delivered quality care and valuable information with caring and understanding. It has been a wonderful gift to reconnect with Nancy upon her return to Asheville. She introduced me to brainwave balancing which has been very supportive of my anxiety issues resulting from a brain aneurysm over a year ago. As she did before, she has also offered many ideas and resources to support my ever-improving health. Nancy's commitment to health and sharing her expertise with others is strong and productive. I am grateful for her support and would recommend her to anyone considering the services she is offering. Michele B.
Many women experience difficulty with conceiving. Some fertility challenges can be resolved quite easily.
How well will fertility treatments in a traditional medical practice work if a woman has a build up of toxins? What the woman who has chronic stress and effecting how their body produces hormones? Doesn't it make sense to cleanse the body first, make sure there is the proper microbiome PRIOR to trying to conceive?
Our approach is to start with the detoxification, then, make sure you are eating the best foods that will give you and your baby proper sustenance. And teach you how to handle stress well to make conception easier plus so you aren't releasing stress hormones into your baby while in-utero or during breastfeeding. Dr. Tarlow also recommends high quality supplements to improve fertility.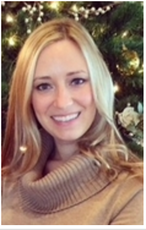 I am a first time mom who was suffering with sleep problems, anxiety, depression, migraines, insomnia and PMDD (premenstrual dysphoric disorder) for most of my adult life. Prior treatments of medications never helped, and some made the problems worse. I sought out Dr. Tarlow initially for acute neck and upper back pain. Dr. Tarlow suggested that my chronic pain might be due to my high stress levels and she offered a solution to relieve these problems.
After only a few weeks of treatment I began to see results; my anxiety attacks and depression had decreased significantly, my migraines were lessening and I was starting to sleep better at night.
I couldn't believe it! I will admit I was skeptical at first but figured I had nothing to lose. The way I was living and the way I felt everyday had become the "norm" to me. I had no idea I would achieve these results in such a short period of time. I feel healthier, happier and have a better outlook on life and my overall well-being. I can honestly say I feel like I have my life back thanks to Dr. Tarlow. - Amy
PREGNANCY

Balancing a family and work, increased financial pressures, how other siblings are dealing with the impending arrival of a new sibling, even being fearful of the birth process are all known stressors that many pregnant women face.

We know that stress can cause increased heart and respiration as well as decreased blood supply to the uterus. By using a program that teaches your body to handle stress appropriately, not only will you "feel" better and more relaxed, you will be able to handle future stressors better.

Additionally, pregnant women have specific nutrient requirements to provide for optimal fetal development and to keep the mom healthy. Dr. Tarlow has been helping pregnant women have healthier pregnancies since '93!

If you'd like a consultation either remotely or locally, please email her to schedule the appointment.

Mom helped during pregnancy
Dear Dr. Nancy. When I first came to you I was pretty certain that I would end up with a c-section. Thanks to you, my perfect and healthy baby boy came naturally after only 7 easy hours of labor. I am so grateful that I was able to get up and take care of my little angel right away with minimal discomfort. You are amazing! We are looking forward to seeing you soon. - Cindy