Children's Health
Children are faced with more stress these days than ever! Increased amounts of homework, after school activities, less playtime and time to process information learned during the day, coupled with more toxins in our environment. Our children's bodies are being overburdened and unable to cope with the various stressors which is leading to more health challenges than ever including auto-immune disorders, ADD, ADHD and chronic sickness.

The good news is that these problems can be corrected. Cleansing, detoxification, teaching the nervous system to handle stress appropriately, teaching the child how to handle test anxiety, can all be done without drugs.

​The age of the child will determine what types of evaluation he or she receives as well as treatment recommendations. An older child will typically receive a consultation and a painless diagnostic tool that evaluates the brain wave "state" while a younger child might need just a consultation with dietary recommendations. A phone consultation is recommended for children prior to an in-person consultation.

I wanted to tell you how thrilled we are with Shane's improvements directly related to your care. Shane started seeing in you March of 2014. We had been home schooling for 3 years. At this time I had to scribe for him, just so we could get through his school work. He would not/could not write essays, his research papers, was intimated by language arts and algebraic concepts.

By September of 2014, Shane had remarkable improvements, and we agreed it was time. He was back in public school with minimal IEP correction. He went from totally dependent on me to an independent middle school student. Another remarkable improvement is Shane's ability to transition and cope with his day to day struggles, moving through them with grace. In the first quarter, Shane wrote 6 poems on his own! He just finished his 2nd semester research project. He managed and insisted to remain independent through the entire multi-step assignment, which happens to make up his entire third trimester grade for history. Shane has had honors all year. His teachers celebrate his accolades on a regular basis. His pre algebra teacher commented that he comprehends the concepts and explains it to the other kids in a clearer more common sense approach. Shane is slated for honors engineering for his freshman year of high school next year. Thank you for sharing your gifts and talents!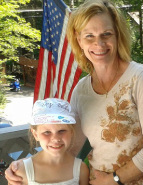 We have been taking our daughter to Dr. Nancy for several months. We are very happy with her child friendly office environment and her ability to connect with our daughter. Since being under Dr. Nancy's care we have noticed significant improvements in our daughter's overall health and Autistic Spectrum Disorder (ASD) symptoms. Our daughter has reduced her toe walking tendency, has improved bowel function, has started frequently telling us she loves us (not typical for a child with ASD), and appears to have a strengthened immune system as she has not gotten sick despite being around many other sick children. In addition, she is no longer sensitive to sudden noises that had frequently upset her. We would confidently recommend Dr. Nancy to anyone. Mary Lou
---